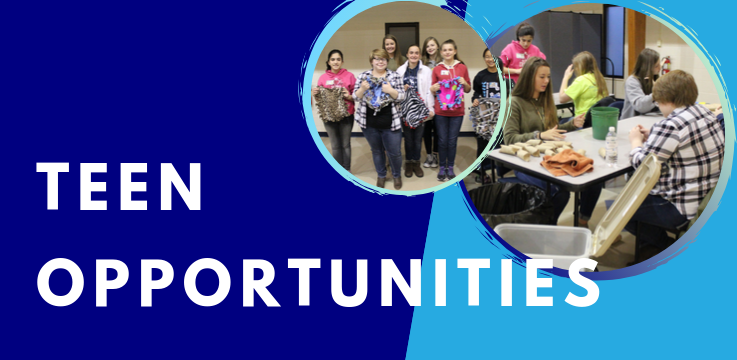 Need to earn Community Service/Volunteer Hours for school?
We are now offering opportunities for teens to earn community service hours by helping the shelter! Throughout the school year we will host Teen Service Learning days where teens can come to the shelter to help make enrichment treats, socialize adoption animals and tour our facility. We also now offer programs for students to collect donations or run a campaign money drive outside of the shelter, on their own time.
To learn more about to start your own donation or campaign drive click here.
Here's a look at one way to earn community service hours: Fleece Kitty Bed Instructions
Upcoming Teen Service Learning dates:
Check back in 2021 for future dates. If you want to learn more about teen programming check out Animal Care Teens!
NOTE: A minimum number of five teens muct be registered at least three days before the event or the program will be canceled. A staff member will contact you in advance if that is the case.
Contact the Humane Education Department at This email address is being protected from spambots. You need JavaScript enabled to view it. with any questions.