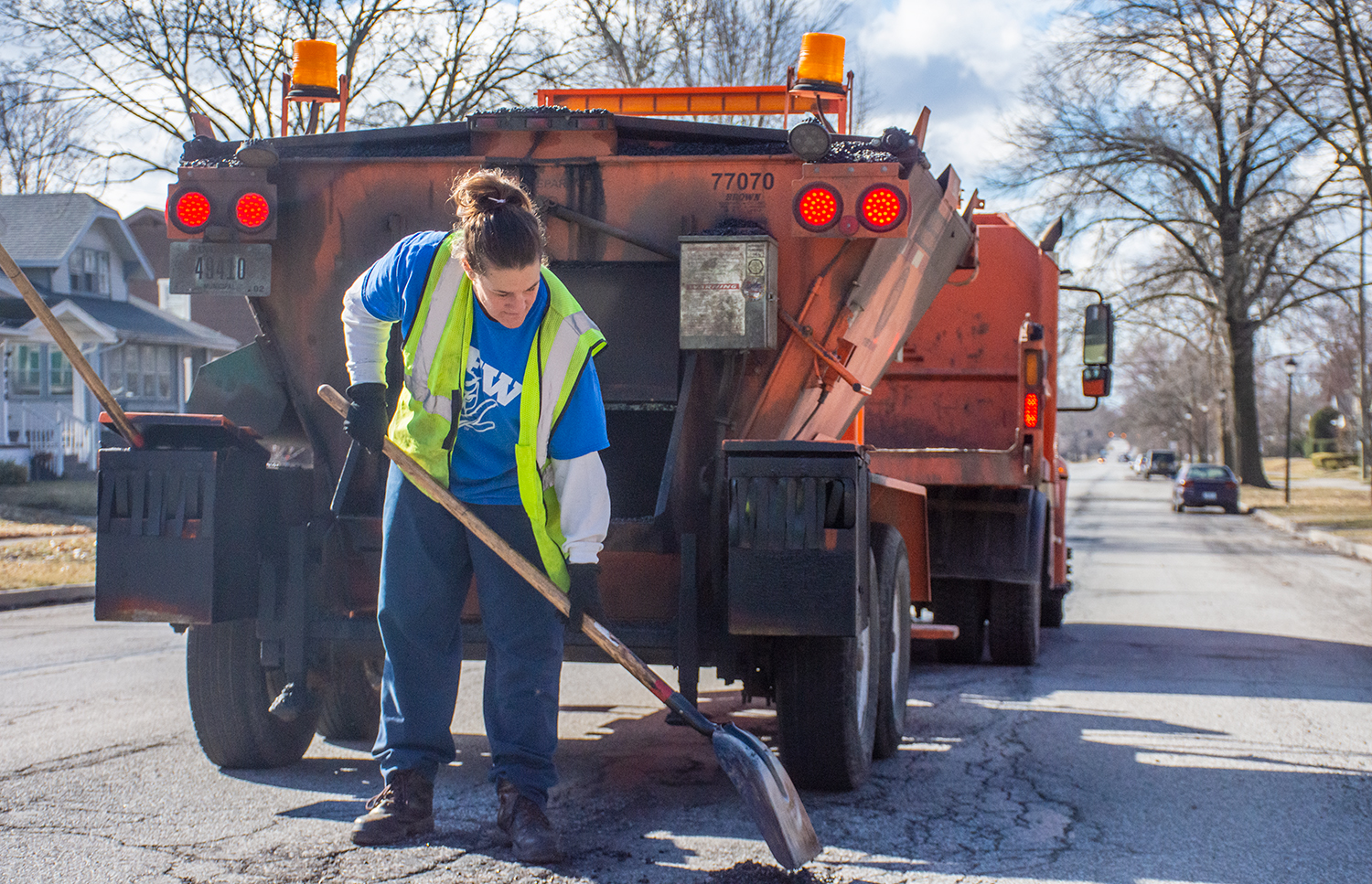 Goodbye snow, hello spring.

For many residents, it's the time of year to come out of winter's long hibernation. This typically involves spending more time enjoying the outdoors and visiting recreational venues and facilities. Travel increases, both locally and nationally - and more travel means more cars on the roads.

Unfortunately, more cars mean more drivers will encounter roads that are experiencing the harsh reality following every winter season: the return of potholes.
Without getting into the nitty-gritty science of their creation, potholes vary in shapes and sizes. They are simply caused by water seeping underneath the pavement. When water freezes underneath (during the wintertime) it will expand, causing the pavement to swell, bend, and subsequently crack. To make matters worse, every time a car drives over a newly cracked surface, the pavement breaks down even more. The result? A pothole is born.

No one likes potholes. They cause difficult driving experiences. They can cause damage to cars.

But no one in Fort Wayne dislikes them more than the City of Fort Wayne's Street Department.

"We take it (pothole season) very seriously. We drive the same streets that everybody else drives on, so we don't want our cars damaged, as well as we don't want anyone else's damaged," said Assistant Street Commissioner Trent Hogue of the City of Fort Wayne.

With pothole season underway, the street department has been busy tracking them down and filling them across the city. The process will continue throughout the spring and even into the summer months.

Some residents, understandably so, become frustrated with the ongoing pothole filling process. But, residents can help the process move along quicker.

"We ask for a little patience. We don't always see them first," Hogue said. "Sometimes, the citizen sees them first. We ask residents to report potholes to our 311 team immediately."

If you are a resident and see a pothole, rather than driving by and hoping it gets filled, there are two calls to action.

The first action is to call 311. Our representatives will take your information and ask for the pothole's location. Residents can also submit information online. The second is using the City of Fort Wayne's 311 mobile app. It's a quick and easy process, allowing the user to take a picture of the pothole and submit its exact location. Potholes typically get filled within 8-12 hours of being reported.
By working together and reporting potholes, we can all enjoy a smoother drive to our spring activities. Our vehicles will thank us later.