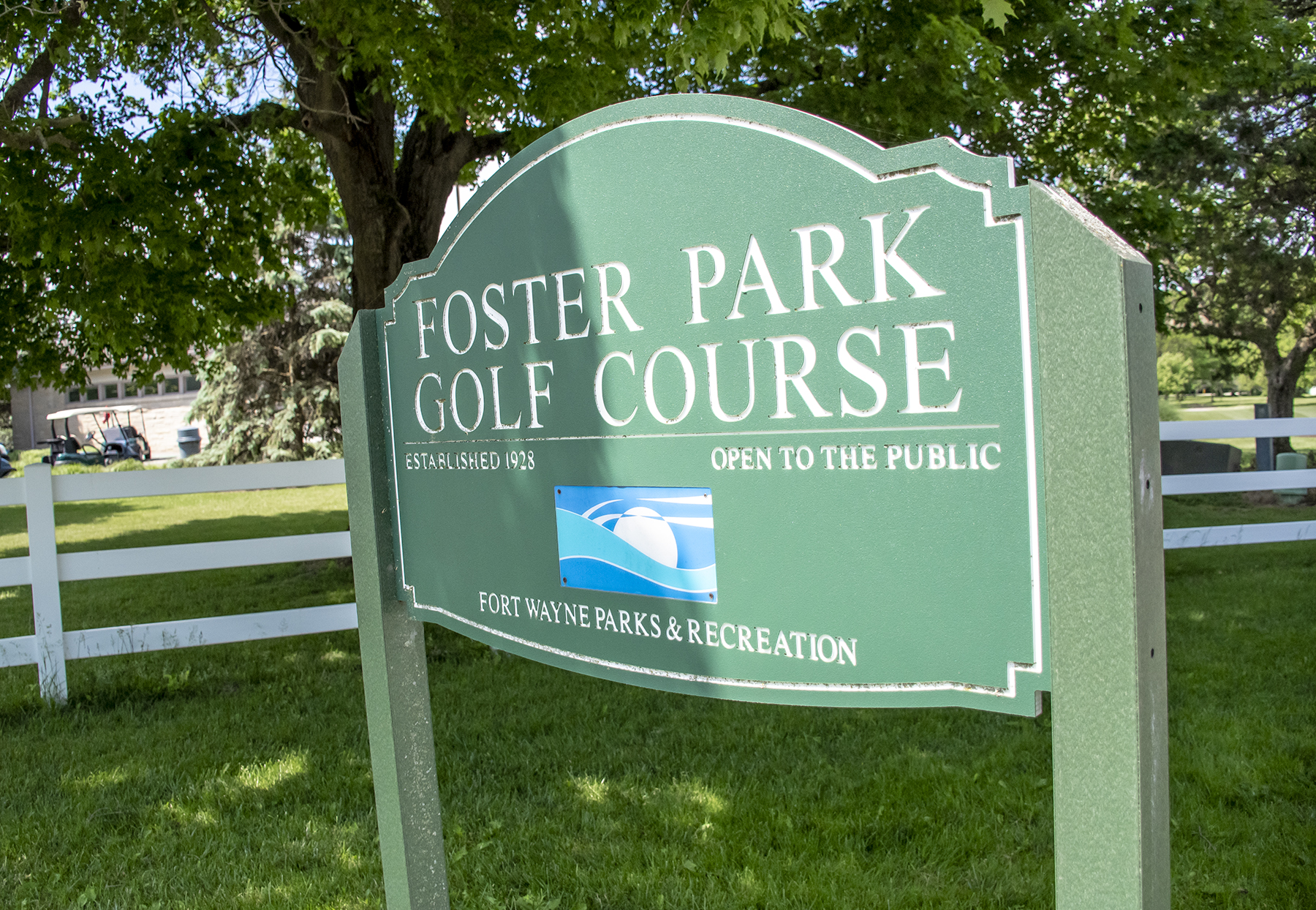 Sometimes change isn't just good, it's necessary.

As the 100-year anniversary of Foster Park Golf Course approaches, major improvements are planned that will welcome golfers for another century.
Surrounded by historic neighborhoods, local restaurants, and trails, Foster Park Golf Course has served as a hangout for golfers of all skill levels on Fort Wayne's south side since 1928. A golfer-friendly course, Foster Park has earned its reputation as an old-style American track with small greens, narrow fairways, and longer-than-normal par 3's. It's challenging enough to keep experienced golfers honest, yet not intimidating to beginner golfers.

Many city residents credit Foster Park Golf Course as the place where they fell in love with the game. The course has hosted several Fort Wayne city tournaments, pee wee events, afterwork leagues, high school invitationals, alumni reunions, and weekend-friendly outings.

Now, after years of welcoming golfers from prior generations, Foster Park Course is looking ahead to the next generation.

"We felt this was the perfect time to look at the golf course and make sure we celebrate the first 100 years, while preparing it for the next 100 years," said Fort Wayne Parks and Recreation Director Steve McDaniel. "To start the improvement process, we created a master plan."

Designed by respected golf course architect firm Hill-Forest-Smith, based out of Toledo, Ohio, the master plan features an almost completely new course layout. It calls for a driving range, new pavilion, additional parking, short game practice area, and a 23,000 sq. ft. putting course. Arguably the biggest change will be a reversal of play direction of holes along Hartman Road.

The master plan, which was presented this spring to dozens of local residents at two public meetings, places holes 1-3 along Hartman Road. The current setup has these holes start in the middle of the course. As a result, holes 6-9 would be moved to the middle of the course.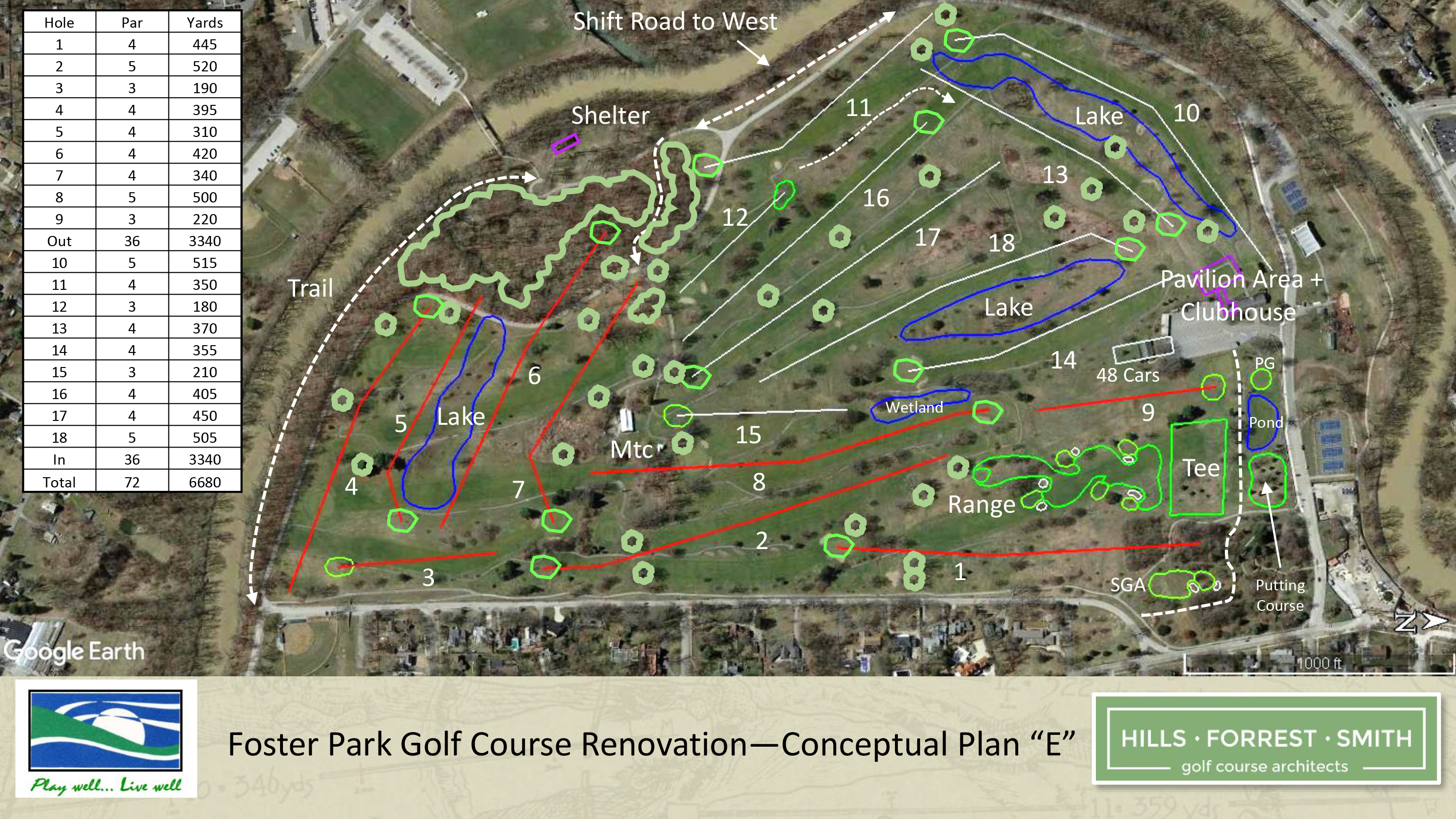 This design concept wasn't created by accident.

"Our design team shared a few examples of different layouts of the course," said McDaniel. "Some of the holes are being rerouted on the course to allow for a balanced par 36 for each nine holes, while reversing the play of the holes along Hartman Road to help avoid the slice affect."

Although the course layout could see changes over the next several years, Fort Wayne Parks and Recreation hopes to unveil the new Foster Park Golf Course in the spring of 2028, just in time to celebrate year 100.

It's predicted that a new course will not only attract new golfers and increase play, but it will also continue the investments being made across Fort Wayne, especially to the city's south side.

"It is our mission to provide a better quality of life by creating positive recreational opportunities to our citizens and being good stewards of our park lands and facilities under our care," said McDaniel. "Golf is one of those recreational opportunities that our citizens can play at any age or skill level. It's our goal to continue to invest in our parks and in our residents for many years to come."

To see the full Foster Park Golf Course Master Plan, visit the Fort Wayne Parks and Recreation website.