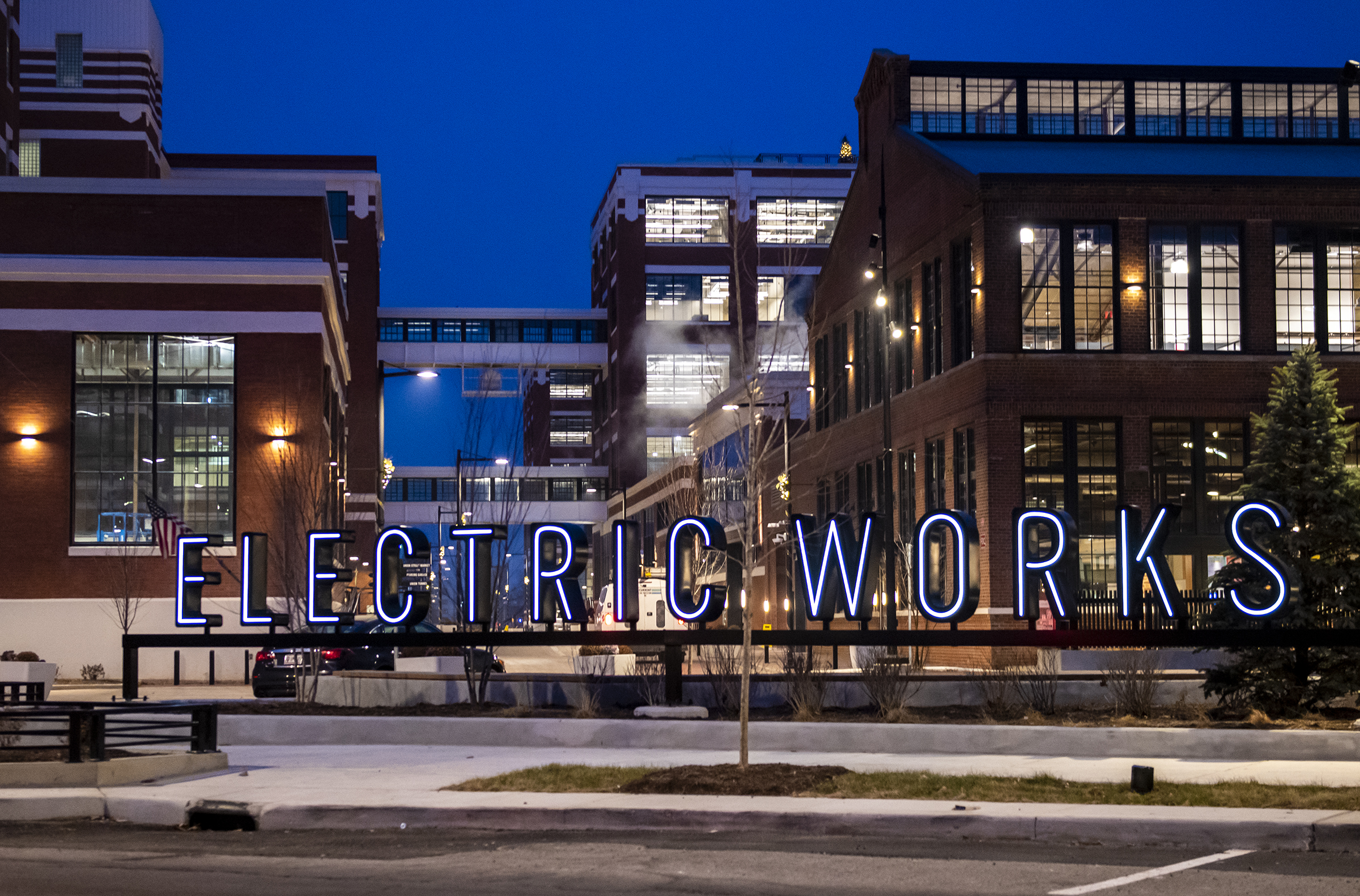 2022 was another landmark year in Fort Wayne.

As this year ends, we wanted to take a moment to showcase some of the impactful projects, programs and initiatives that helped move Fort Wayne forward. These projects could not have happened without the commitment and collaboration between the City Fort Wayne, residents, neighborhood leaders, non-profits, businesses, and community organizations.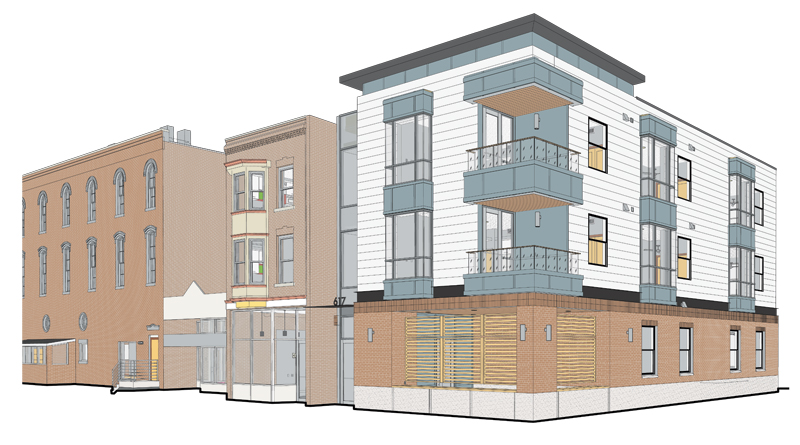 City, The Model Group Announce Further Development on The Landing
The City of Fort Wayne's Community Development Division, in partnership with the Cincinnati-based company The Model Group, announced a new project to further revitalization of The Landing.

The $11.9 million project includes the historic preservation of three signature buildings on West Columbia Street and two empty lots. Led by Be Better Hospitality, three dining and retail concepts will occupy the space formerly used by Columbia Street West and Bourbon Street Hideaway. These concepts are Blue Bottle Shop, Night Train and Dana's. More information can be found at nbdotl.com.

Additionally, the project will include new commercial and retail space along with new housing units that will include a mix of affordable and market rate units.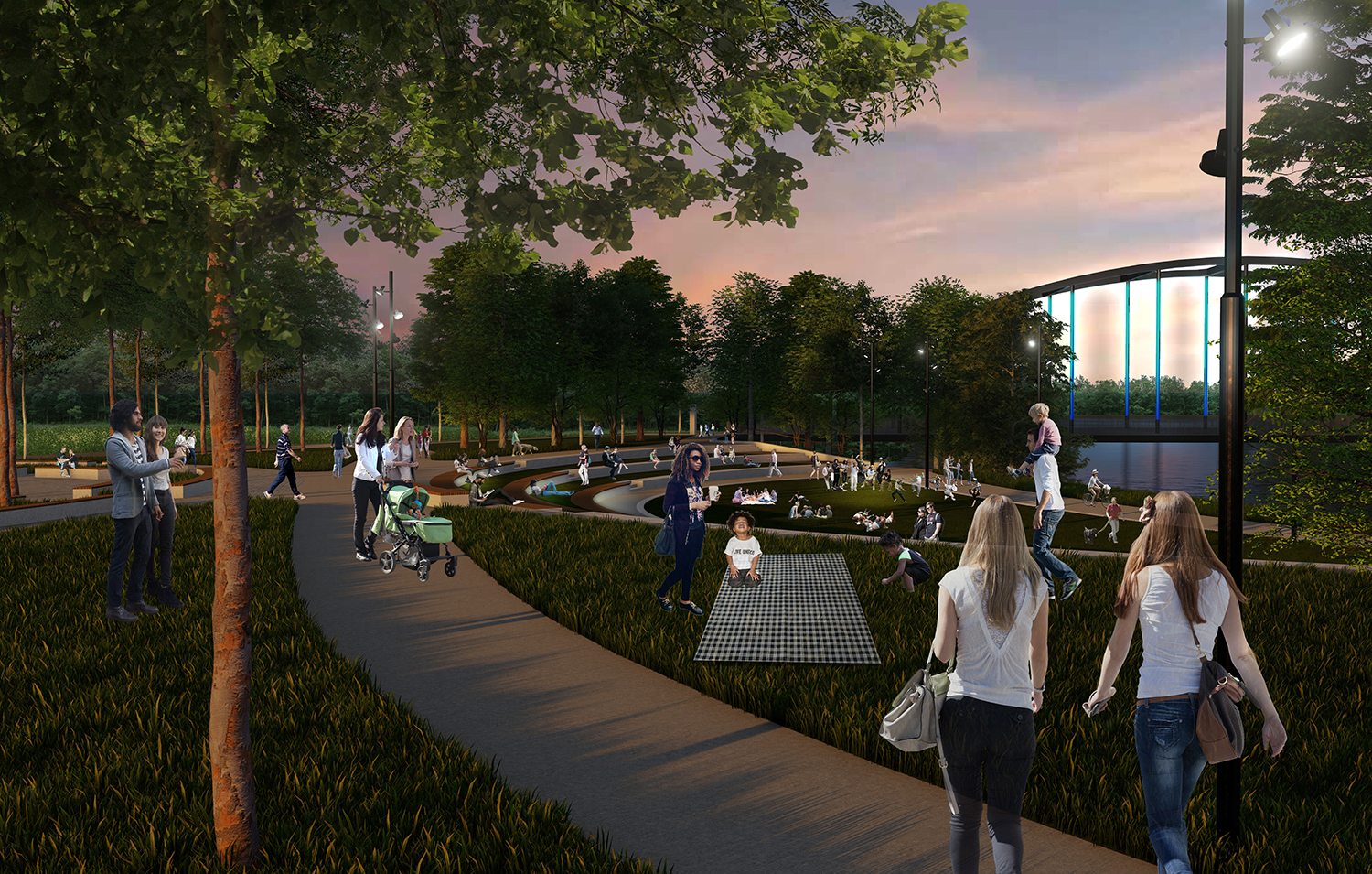 Future Development Planned for Riverfront Fort Wayne
Our community's vision for Riverfront Fort Wayne took another step forward this year.

Riverfront Fort Wayne Phase II is now underway and focuses on creating opportunities for leisure and entertainment activities. The project extends Promenade Park along the St. Marys River west to Ewing Street and east to Clinton Street. New amenities include the extension of the elevated Tree Canopy Trail, boat docks for private watercraft, universally-accessible bouldering mound, hammock grove, walking trails, and new landscaping.

Additionally, a developer was announced for The Wedge at Promenade Park. Barrett & Stokely, who is also leading The Riverfront at Promenade Park and The Lofts at Headwaters Park projects, will construct a new mixed-use complex for residential, retail and outdoor dining located next to the historic Wells Street Bridge.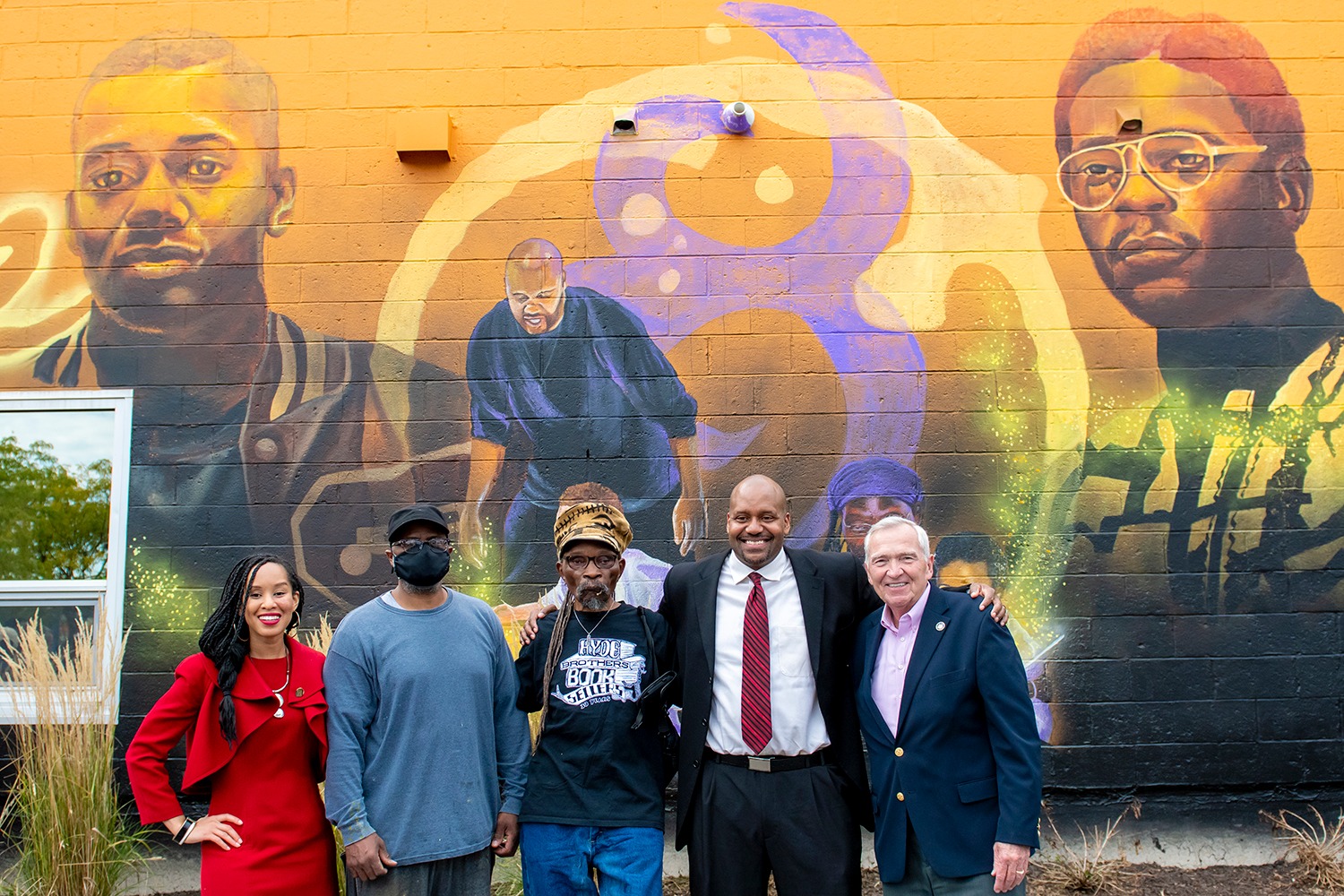 The Public Arts Shine in Fort Wayne
The emergence of public art continued this year, as several beautiful murals and sculptures were installed throughout Fort Wayne.

A new Faces of the Fort mural was unveiled downtown along Jefferson Boulevard, depicting local community advocates Ephraim Scott Smiley III and Omowalé-Kétu Oladuwa. The mural subjects were selected as hometown heroes for their commitment to positively impact the lives of young people in our community. The mural artist is Michael Johnson

Fort Wayne's Public Art Commission dedicated a new mural in the Nebraska Neighborhood, showcasing the rich history of the proud neighborhood. A new "5 Point Spin" public art sculpture located at the Five Points roundabout at Goshen Avenue and Sherman Boulevard was unveiled and celebrates our community's connection to the Lincoln Highway.

The new Unity Art mural from Art This Way was completed downtown at the railroad underpass at the 600 block of South Harrison Street. A new basketball court mural was also unveiled at Reservoir Park. The two-court mural was created by local artist Andre Portee.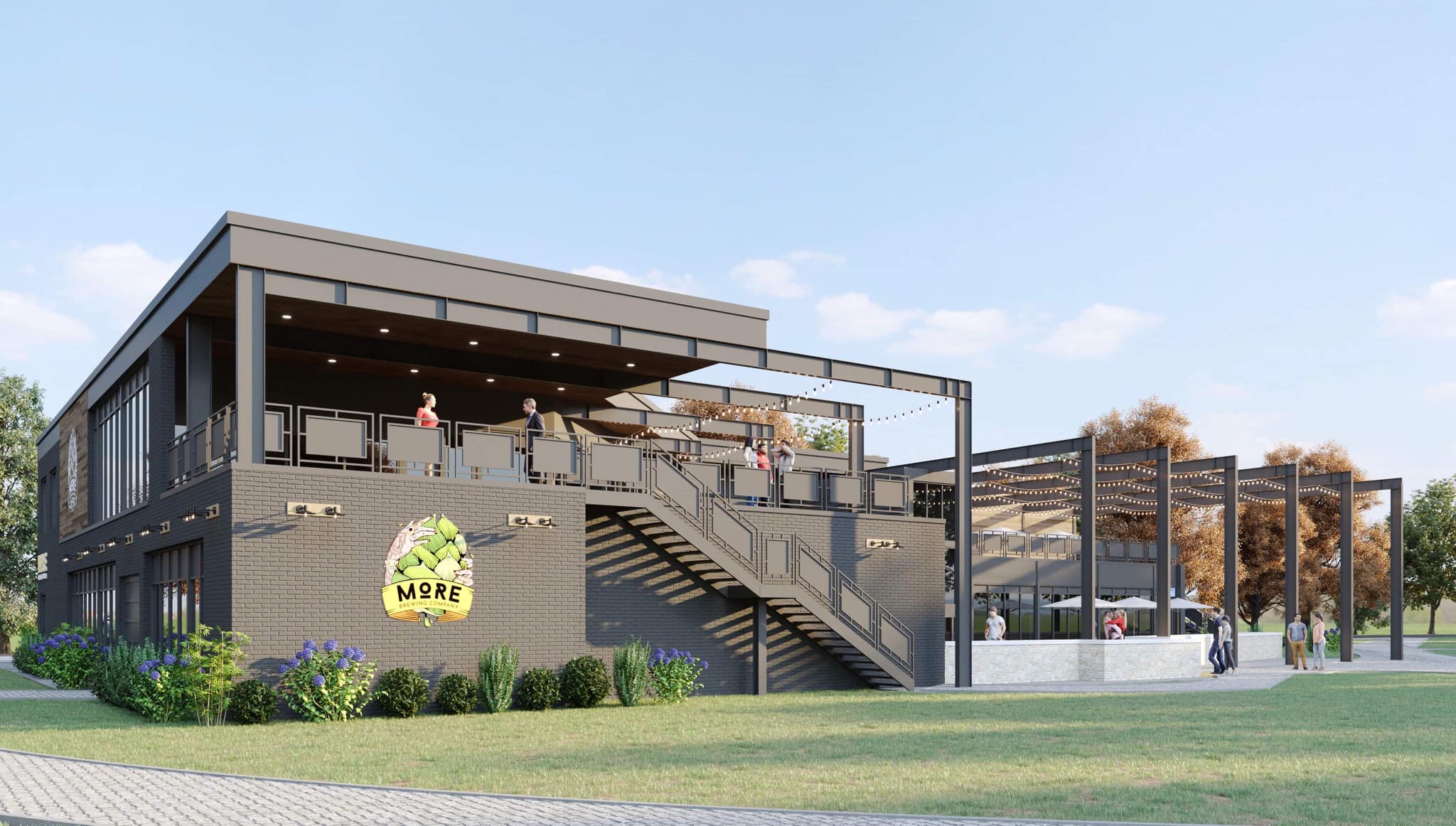 New Investment Jump Starts North River Property Development
A major private investment is planned for the North River site.

More Brewing Company, which has three locations in the Chicago area, announced an investment of approximately $6 million to build a two-story, 16,000 square foot restaurant and brewery, located just north of the riverfront public space and near the intersection of Fourth and Calhoun streets. This would be the first project to be constructed at North River.

The North River property is comprised of 29 acres generally bounded by Clinton, Fourth and Harrison streets and serves as an important gateway into downtown. The site was previously used as a rail yard and other industrial type uses, dating back to 1902. The land has not been actively used since 2006. The City of Fort Wayne Redevelopment Commission acquired the property in 2017.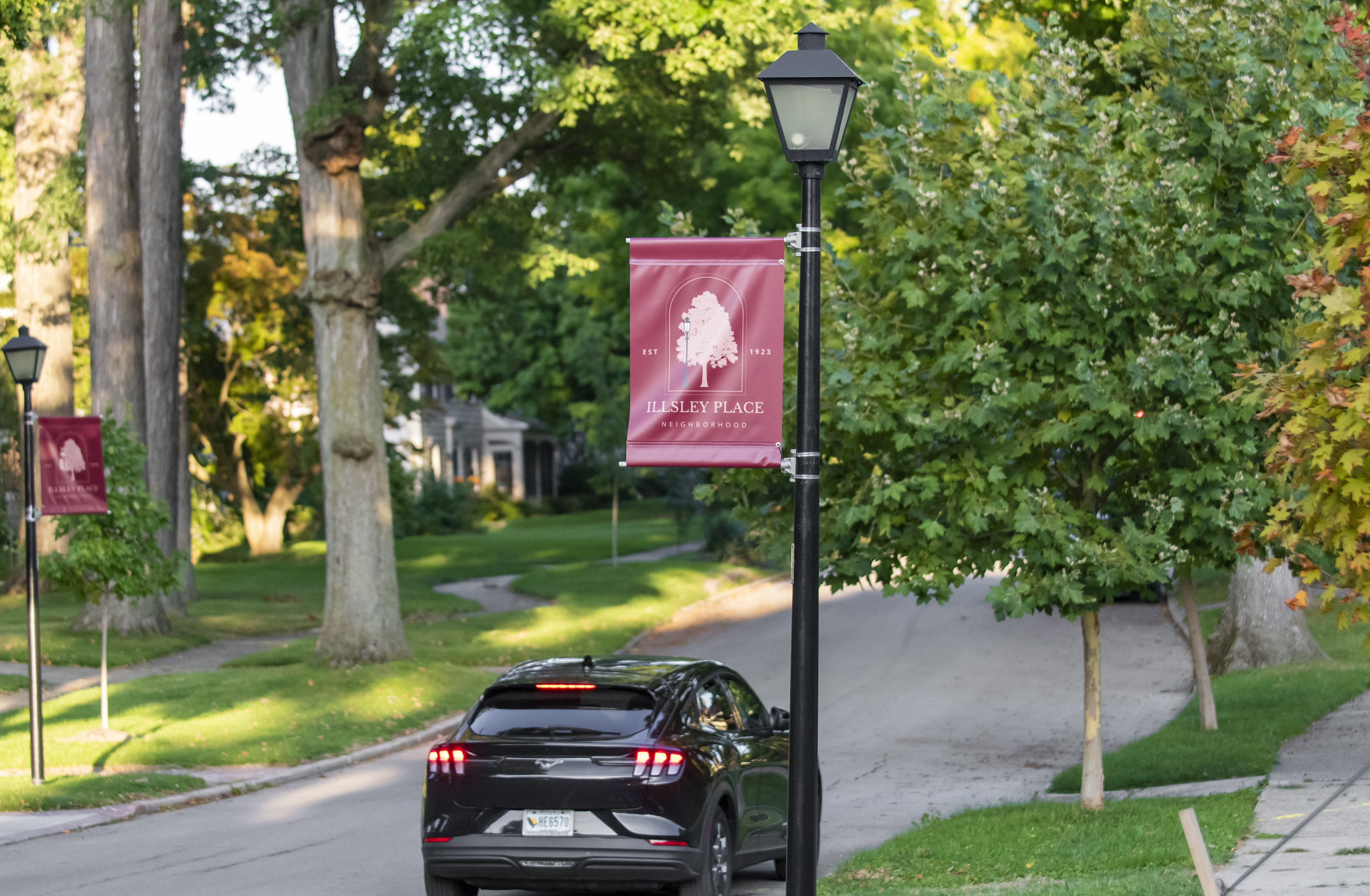 38 Neighborhoods Awarded Grants for Projects
Neighborhoods are the backbone for every city, and that certainly holds true in Fort Wayne. It's critical for the City of Fort Wayne to continue to make investments to ensure strong and vibrant neighborhoods.

This year, 38 neighborhoods were awarded grants totaling more than $170,000 to support community-led projects. These projects ranged from new landscaping in common areas to replacing neighborhood signage. Many neighborhood projects have been completed.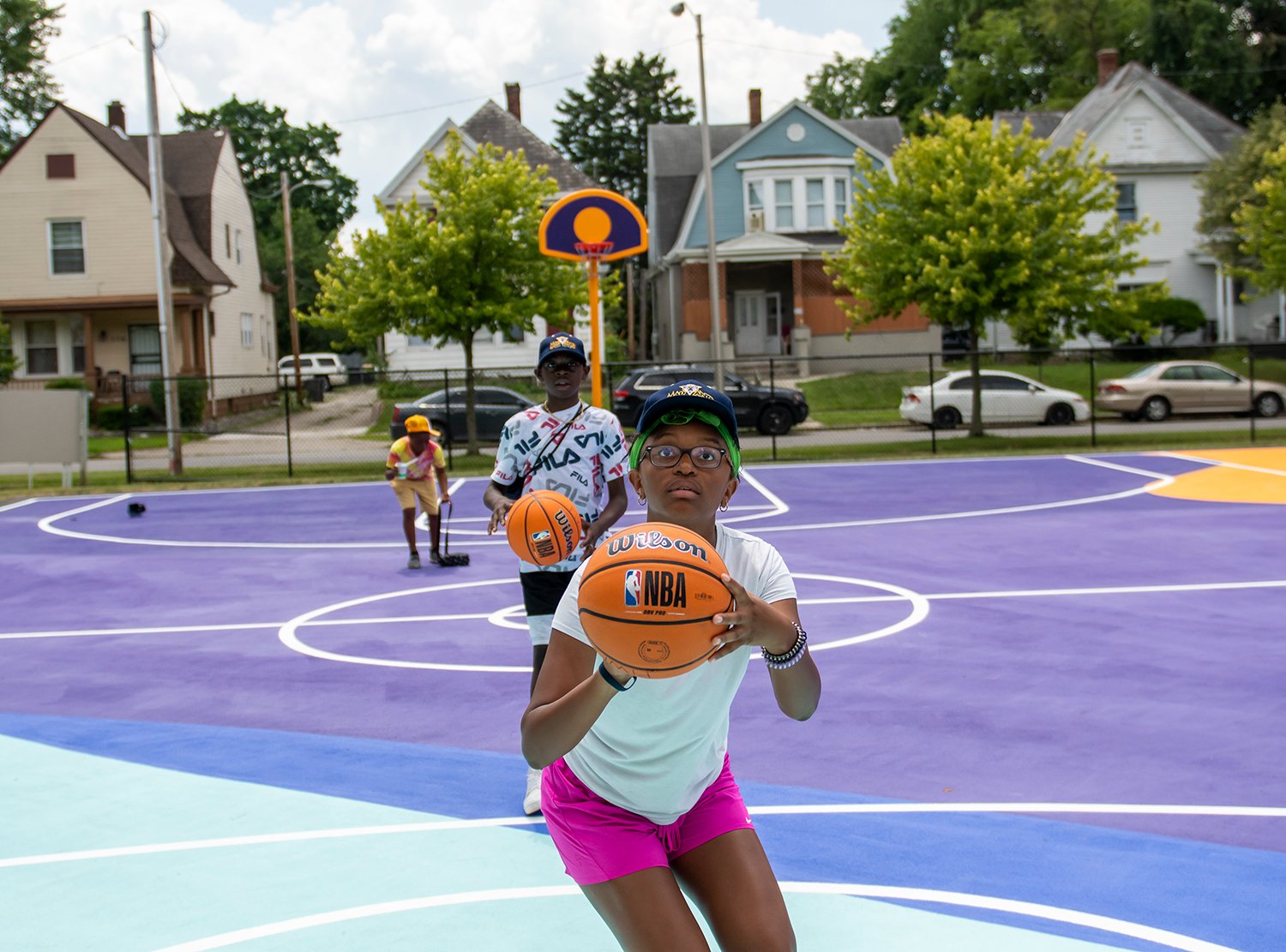 The Rebirth and Revitalization of Southeast Fort Wayne
Over the last several years, Mayor Tom Henry and his administration have been committed to reinvesting in Fort Wayne's southeast quadrant. Working in partnership with the Southeast Area Partnership, along with area neighborhoods and residents, the City developed the Southeast Strategy, a comprehensive plan that focuses on investing in growth, building community, and improving the quality of life for southeast residents.

In 2022, several southeast community-building projects were completed or began construction.

Powell Park opened this summer in the Renaissance Pointe neighborhood. The newly reconstructed neighborhood park offers a basketball court, gathering space for families, and areas to rest.

The McKinnie Commons project is now under construction, and when completed will feature a bandshell performance area, food truck alley, urban swings, and much more.

Southtown Centre welcomed two business ventures with LegacyOne, Inc and Starbucks Coffee, continuing the revitalization of the area.

A new full-service grocery store will soon be coming to Potantic Street thanks to a partnership between Parkview Health and the City of Fort Wayne. The project will provide healthy food options in an area that is currently defined as a food desert.

Lastly, residents celebrated the completion of the Pontiac/Wayne Trace Roundabouts Renovation & Beautification Project, which included new lighting, landscaping, painting and road work improvements.

The highly anticipated Pontiac Rezoning and Rebuild South Anthony projects are currently in the community engagement and planning stages. Both projects will continue into 2023.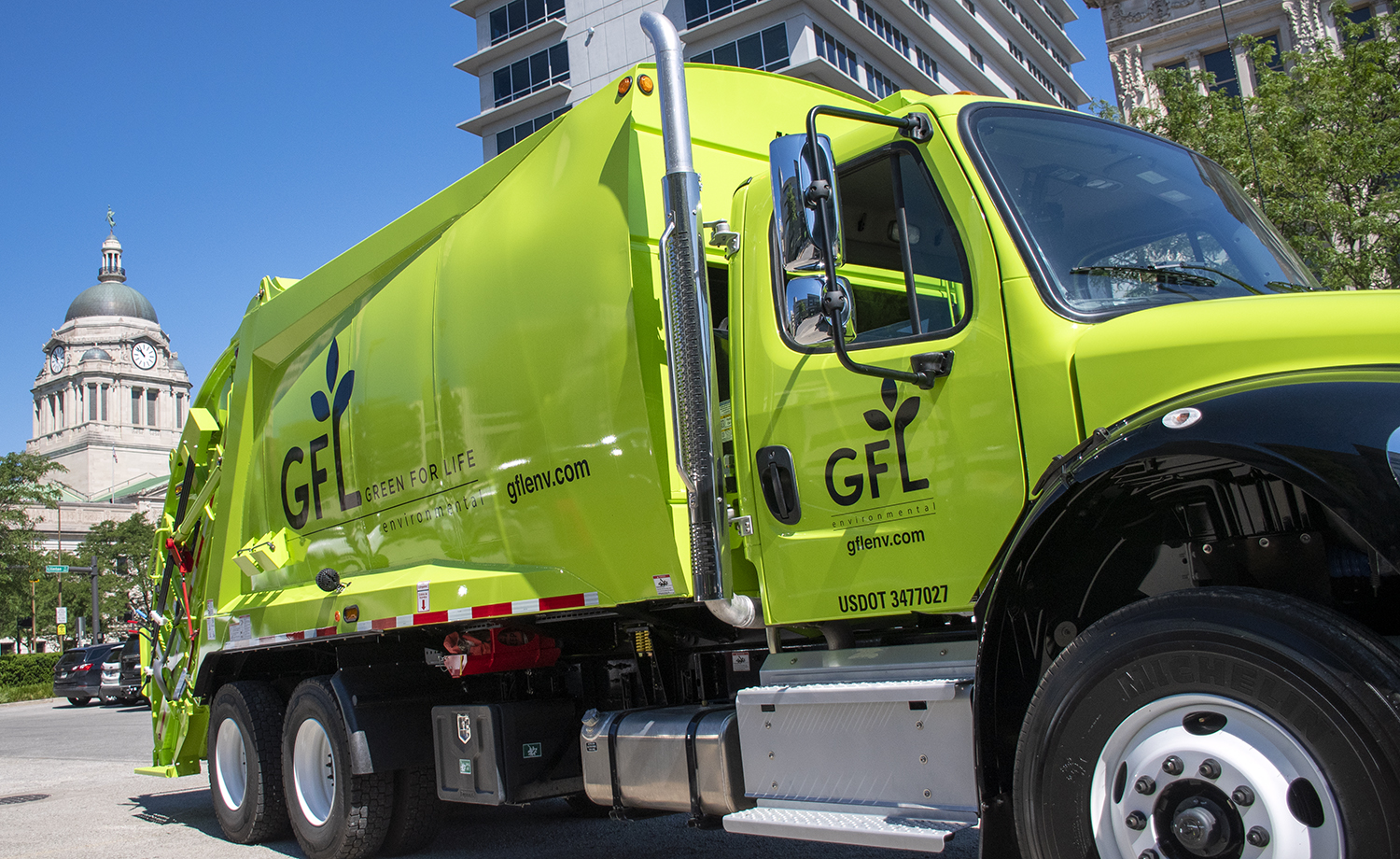 GFL Environmental Takes Over Trash and Recycling Collection Services
Unfortunately, many Fort Wayne residents experienced poor garbage and recycling collection for several months. It was a frustration felt across our city, even more so at City Hall. A change was needed.

Thankfully, after a rigorous vetting and bidding process, GFL Environmental Inc. became the new garbage and recycling hauler in July. And since then, collection services have been tremendous. GFL Environmental Inc. promised quality service, and it has held its word.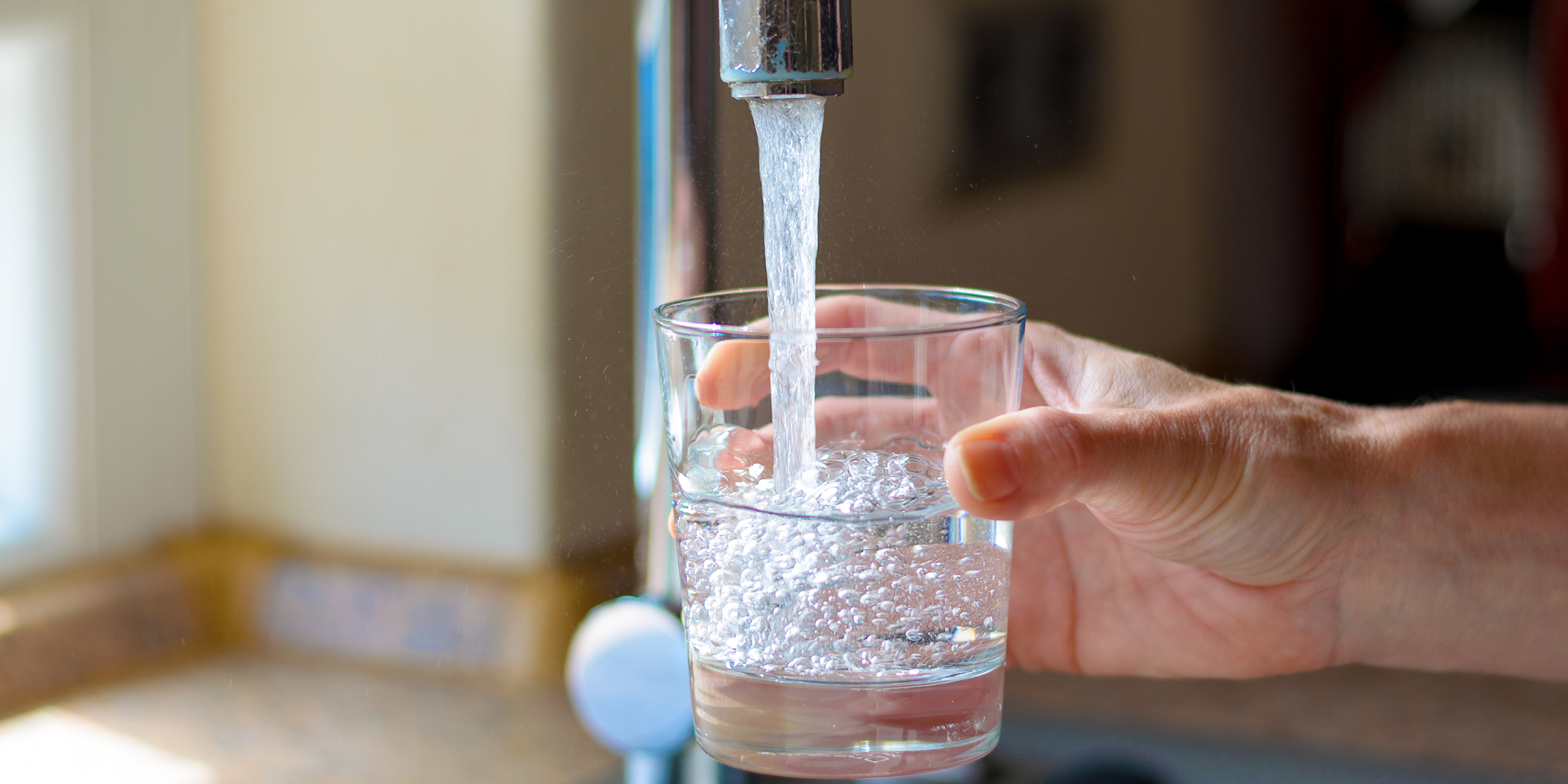 High Quality H20
The secret is out: Fort Wayne has delicious tasting water.

For the second time in four years, the Alliance of Indiana Rural Water selected Fort Wayne as having the best-tasting water in the state of Indiana. By winning this award, Fort Wayne is now entered in the "Great American Water Taste Test" national competition in Washington, D.C.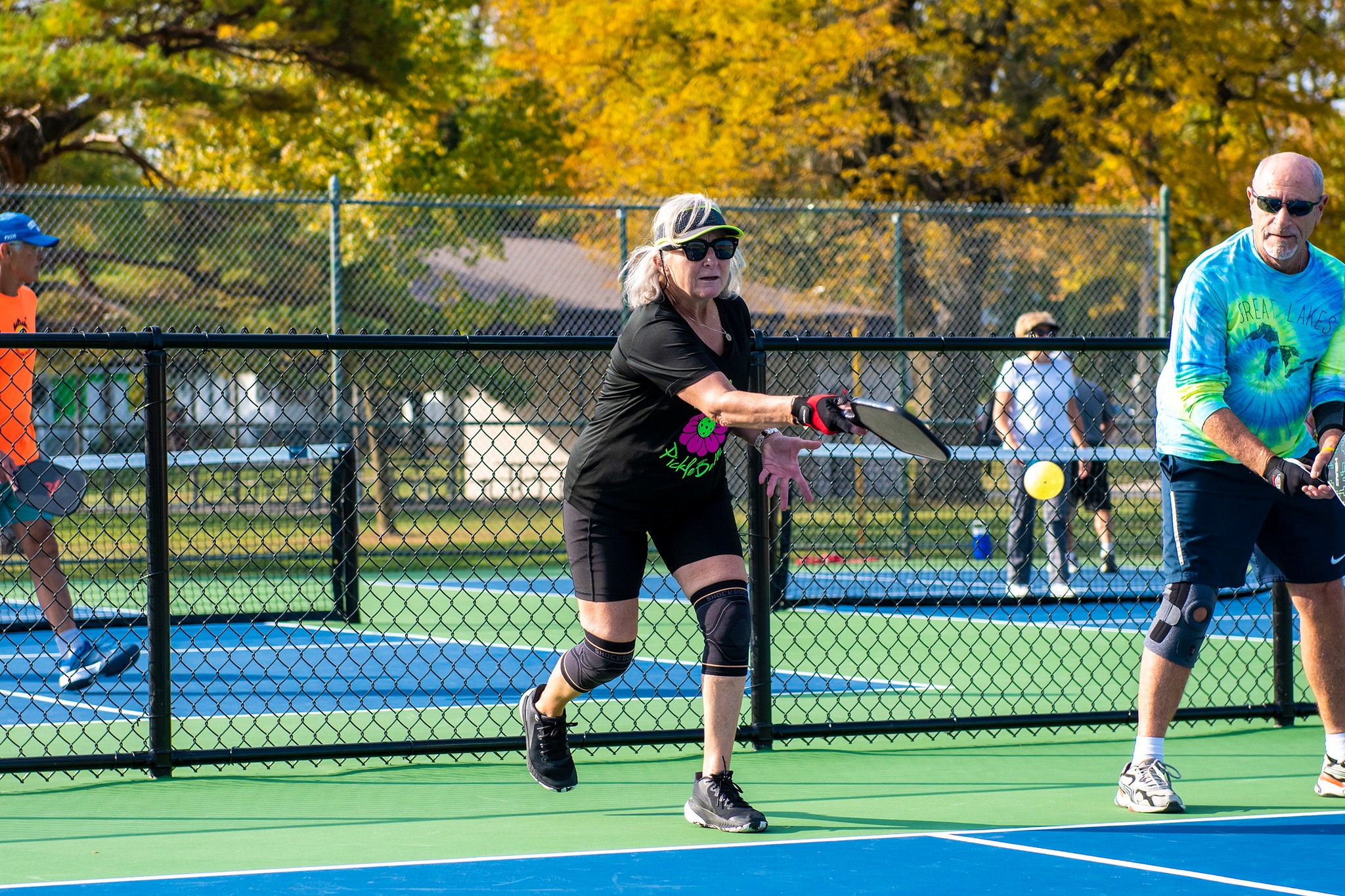 Fort Wayne Parks Opens 30 New Outdoor Pickleball Courts
Fort Wayne is a tremendous city for leisure sports, especially for outdoor activities. One sport that is growing rapidly nationwide is pickleball.

Last fall, Fort Wayne Parks and Recreation, joined by the Fort Wayne Pickleball Association announced that 30 new outdoor pickleball courts opened across the city. The new courts are available at Foster Park, Lakeside Park, Hamilton Park, Kettler Park, and Tillman Park.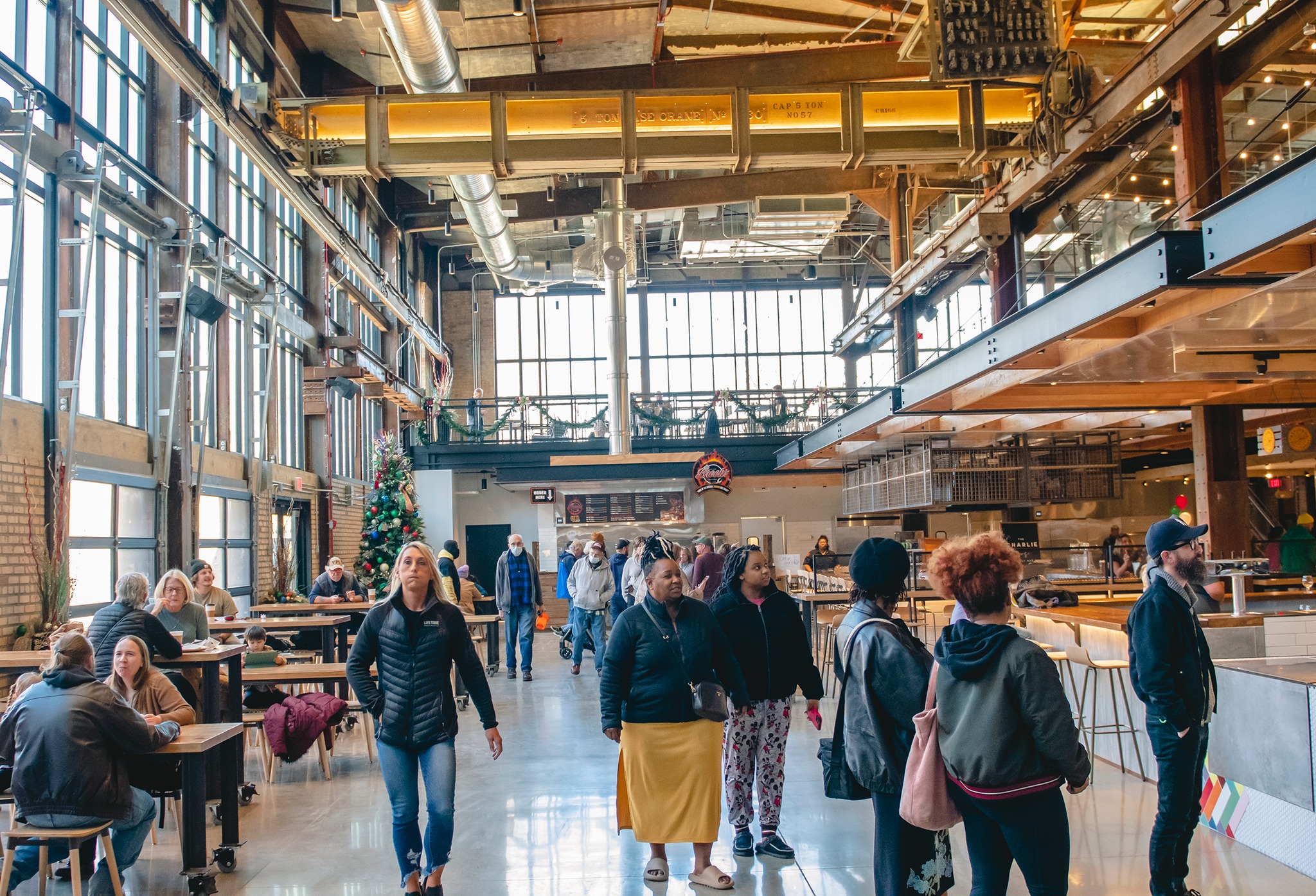 Union Street Market Opens at Electric Works
Electric Works celebrated its first concept with the opening of the Union Street Market on November 22. The Union Street Market is the first of its kind in Northeast Indiana, featuring the region's first food hall with local food, drink, and shopping vendors.

Along with the Union Street Market, Fort Wayne Community Schools opened its Amp Lab facility in Electric Works. Amp Lab offers a unique learning experience, as it allows local students the opportunity to learn real-world experiences through innovative and hands-on group activities. Students from all five Fort Wayne Community School high schools can participate in the Amp Lab program.

While we celebrate these milestones, we look forward to an even better 2023.