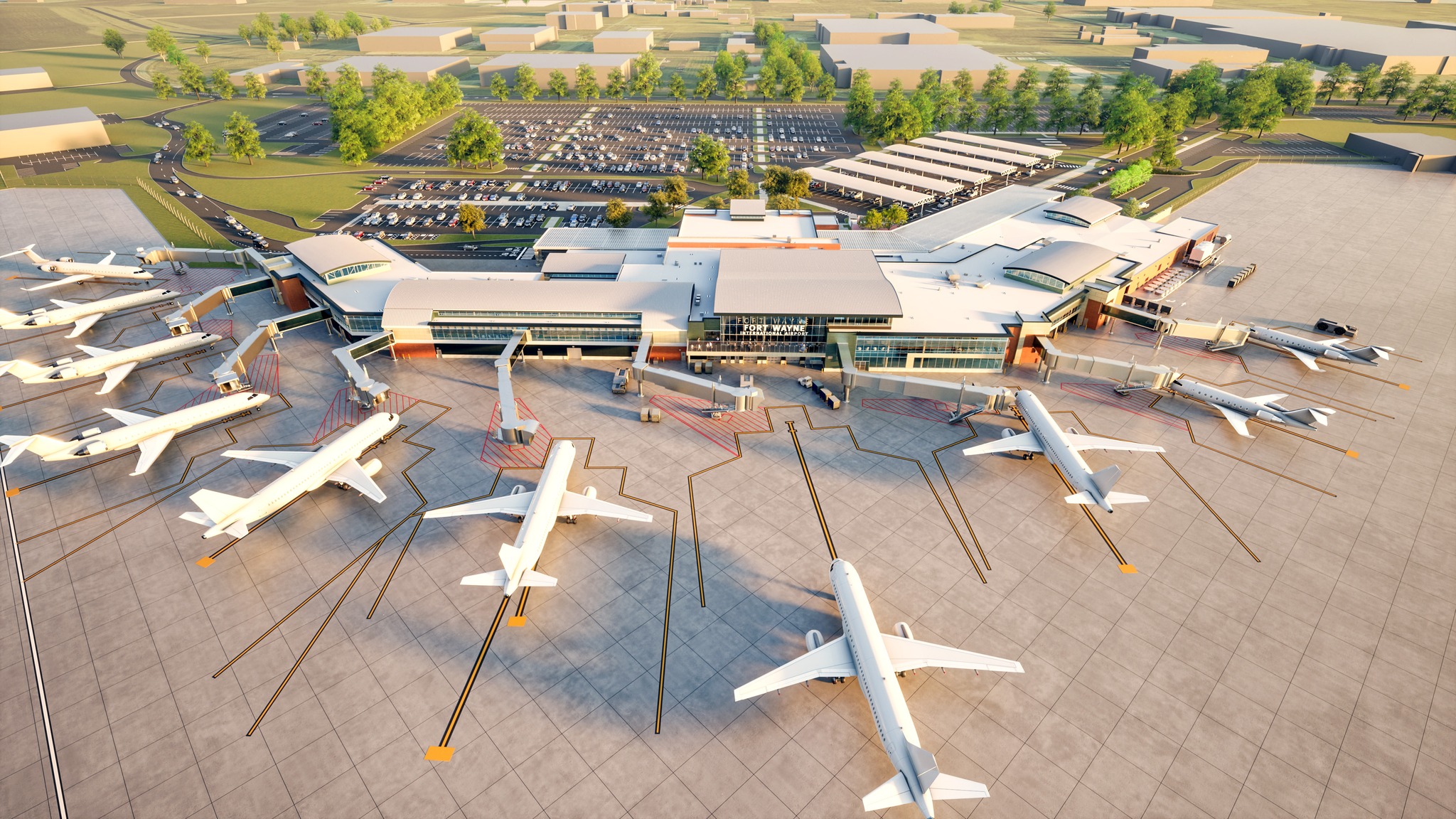 Fort Wayne's growth and momentum are evident each day. Mayor Tom Henry regularly refers to Fort Wayne as a city like no other. Several recent examples highlight how our community is moving in the right direction with an abundance of positivity and excitement.
General Motors
On June 12, GM announced plans to invest $632 million at its Fort Wayne Assembly Plant. This major initiative will support the production of the next generation of full-size internal combustion engine trucks. The local facility employs nearly 4,000 people and produces Chevrolet Silverado and GMC Sierra full-size pickup trucks. In today's global economy, having the significant presence of GM positions Fort Wayne and Allen County for current and future investments and successes. GM's continued commitment to our community is valued and appreciated.

Fort Wayne International Airport
It's critical to have a top-performing airport to meet the travel needs of residents and visitors. The positive strides being made at Fort Wayne International Airport are noticeable. Leaders recently broke ground for the $70 million East Terminal Expansion and Renovation project as part of what's called Project Gateway. The ongoing upgrades will enhance the convenience and experience for guests and continue to place Fort Wayne as an airport service leader.

Swiss Re
City leaders recently welcomed Swiss Re to downtown Fort Wayne as the anchor tenant at The Riverfront at Promenade Park. We look forward to the positive impact the company will have in the heart of our city. Headquartered in Zurich, Switzerland, the Swiss Re Group is one of the world's leading providers of reinsurance, insurance, and other forms of insurance-based risk transfer and employs nearly 200 people at its regional office in Fort Wayne. Barrett & Stokely has done an outstanding job on the construction of The Riverfront at Promenade Park mixed-use development next to Promenade Park that will further advance our efforts to bring more private and public opportunities to the riverfront area.

Mayor Henry was honored to participate in all three of these recent announcements as a demonstration of the City of Fort Wayne's commitment to engagement, innovation, and performance, as well as being a trusted partner.

It's encouraging to see the private and public sectors coming together to make lasting and meaningful change in Fort Wayne, Allen County, and northeast Indiana. By working together, we've become a recognized leader in creating new jobs, bringing in unique economic development opportunities, providing excellent quality of life amenities, and being a welcoming community. Our best days are ahead of us.