Mission Statement:
"To engage the youth of Fort Wayne with their community and local government"
Vision Statement:
The Mayor's Youth Engagement Council's vision is to be a service-learning group comprised of youth members. The members provide a voice for the youth of Fort Wayne to local government by engaging their peers, creating innovative solutions, and performing service-learning projects.
"The youth of our community are the future of our city. We must not only provide them with an education and caring environment, but a way to create an atmosphere in which they would like to live."

Learn more about the Mayor's Youth Engagement Counci

here.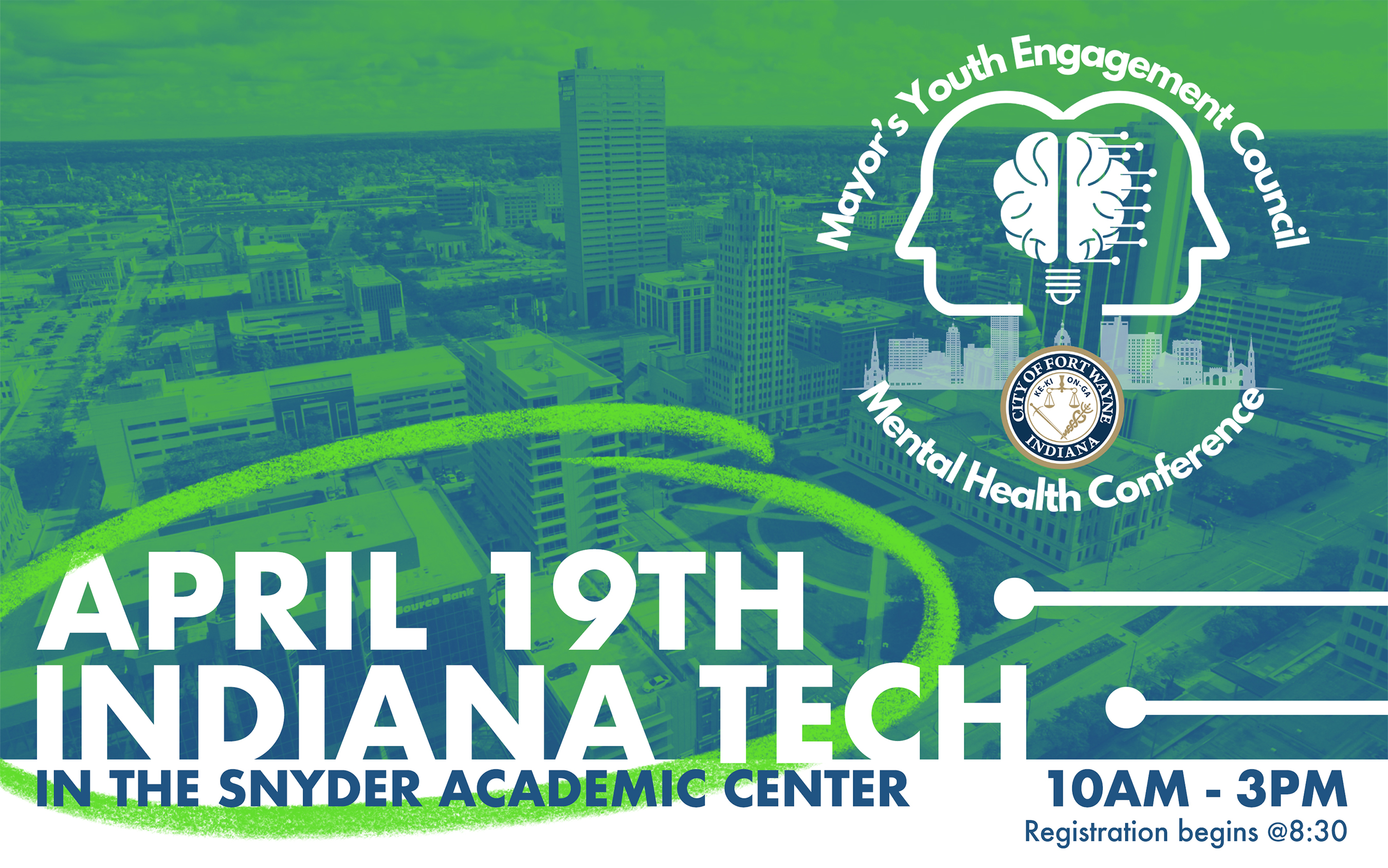 Mayor Tom Henry's Youth Engagement Council (MYEC) invites students in grades 9 – 12 to attend a free mental health conference on Wednesday, April 19, 10:00 – 3:00 p.m. Attendees will learn about mental health, participate in activities that encourage taking the first steps to self-awareness and well-being, and learn techniques and resources for mental well-being through professionally-led sessions.
The conference will take place at the Indiana Tech Snyder Academic Center, 1600 E. Washington Blvd. Check-in will begin at 8:30 a.m. A free lunch will be provided. The deadline to register is Wednesday, April 12.
"It's critical that we address mental health needs and concerns in our community," said Mayor Henry. "I'm so proud of the Youth Engagement Council and our partner sponsors as we come together to bring awareness to an important topic that affects so many people in Fort Wayne. The health and well-being of every person in our City is a top priority. Providing resources and direction can have a lasting and meaningful impact. Our goal is to make a positive difference and be there for individuals and families in need of help and care."
The MYEC team consists of 19 high school students from around Fort Wayne who are working hard to better the community and assist City government in youth-centered issues.
MYEC's mental health conference is sponsored by the City of Fort Wayne, Remedy Live, Indiana Tech, Bowen Health Clinic, Maple Heights Behavioral Health, and Lutheran Health Network.

REGISTER HERE