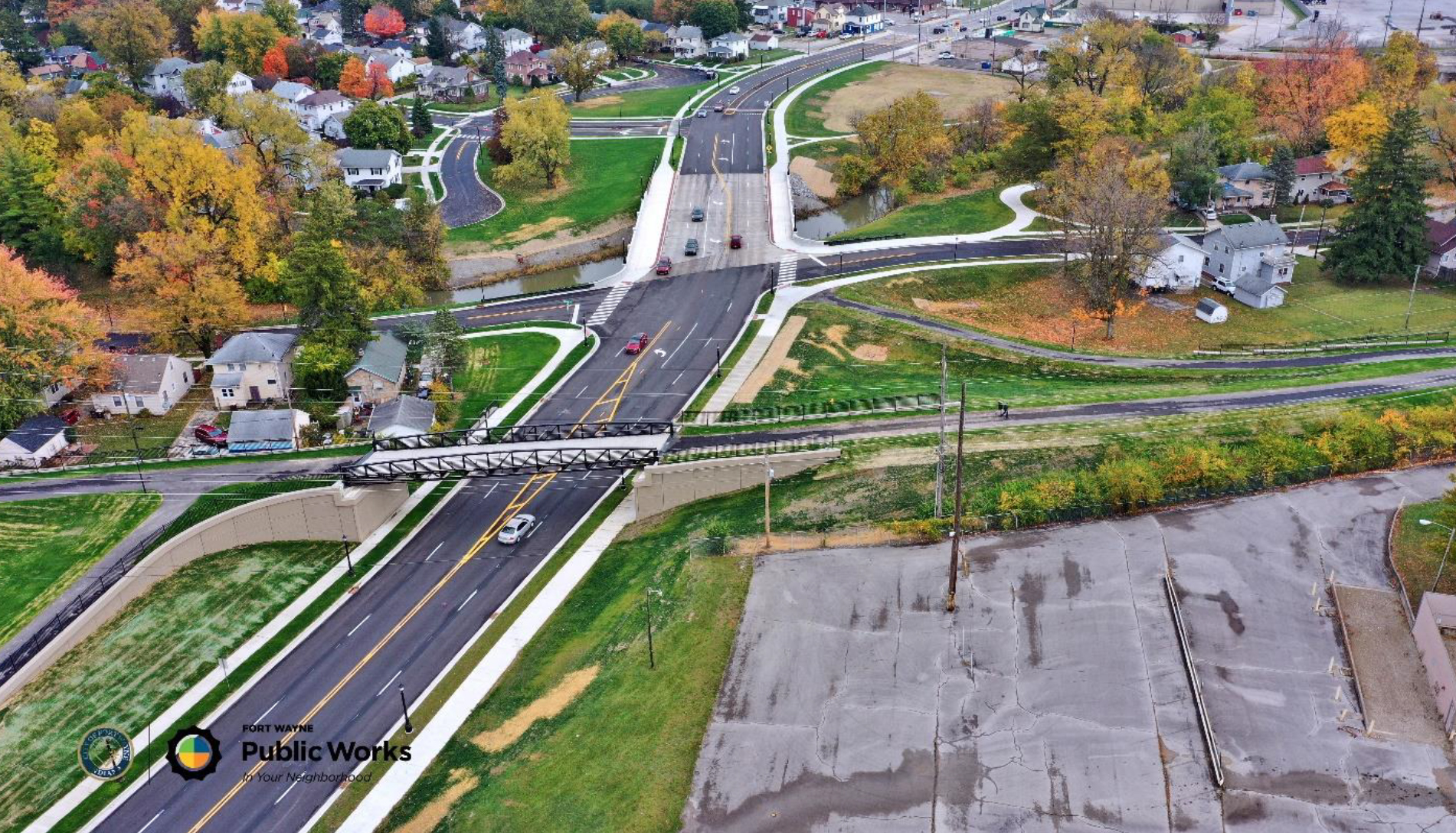 The City of Fort Wayne's Public Works Division has a motto: "In Your Neighborhood." That motto reflects the commitment the Public Works team has to strengthen neighborhoods, but just as important, it focuses on our ability to work with neighborhoods and the residents who dwell within them.
On the surface, the State Boulevard Realignment Project is a story about a failing bridge built more than 90 years ago, a bridge on a significant City street that often flooded because it was built too low, and the realignment of a road with a sharp curve that resulted in numerous accidents near the bridge.
But this story is more than concrete and asphalt. It's about protecting history, preserving a neighborhood, working closely with passionate residents, improving safety, and creating a road that meets today's needs into the future.