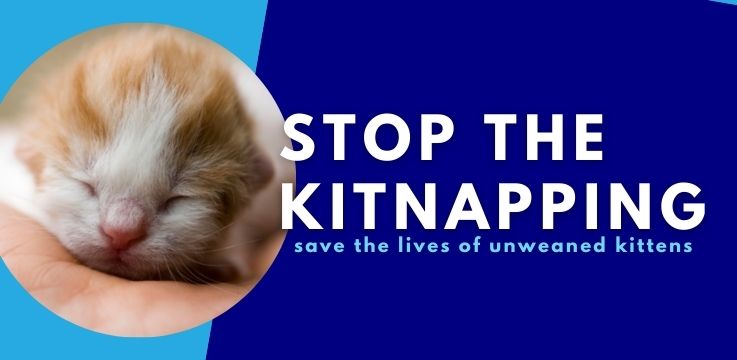 Kittens under the age of 8 weeks are the most vulnerable population we serve. More than 2,000 came into the shelter last year. Unfortunately more than 420 of those precious kittens died in our care largely due to failure to thrive because they were taken away from their mothers. While we do our best to provide the care they need, we are no replacement for the care and immunity their moms provide. Our "Stop the Kitnapping" campaign is aimed at educating the public on what to do if they find baby kittens in an effort to save these vulnerable lives.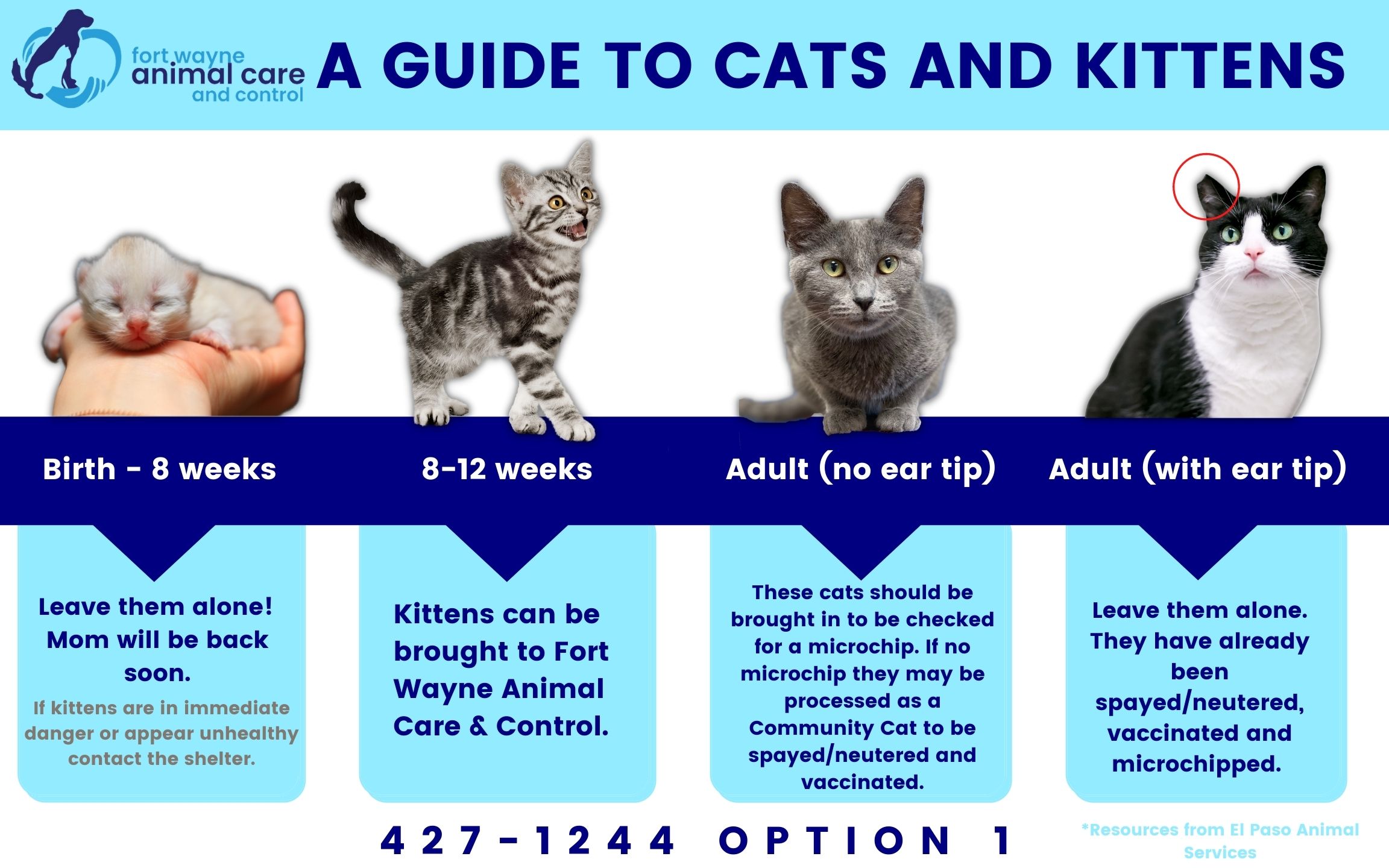 Kitnapping is when unweaned kittens are found and taken to the shelter without their mom. We understand the initial reaction of seeing these tiny babies without their mom and wanting to scoop them up and bring them to the shelter - we'd probably do the same thing if we weren't on this side of things - but chances are the mom is nearby and taking care of them. Very rarely does a cat abandon her kittens. To see if mom is returning to them you can put a thick ring of flour around their "nest" and check back 9-12 hours later to see if there are tracks from mom coming and going.
To help save the lives of more kittens we are urging citizens to leave unweaned kittens where they found them unless they are in immediate danger, injured or appear underweight.
When kittens are about 8 weeks of age and eating solid food they can then be brought to the shelter to be spayed/neutered, vaccinated and microchipped to go into the adoption or community cat programs.* If waiting until the kittens are eating solid food is not possible we encourage citizens to try and catch the mom with the babies to keep them all together.
We are in search of fosters willing to take kittens who require bottle feeding. Anyone who finds a litter of kittens can also foster them without having to come to the shelter. We are also in need of donations to our Critter Care fund to help purchase the necessary supplies and to support this live-saving program. The foster program relies solely on donations - no taxpayer dollars are used by the foster department.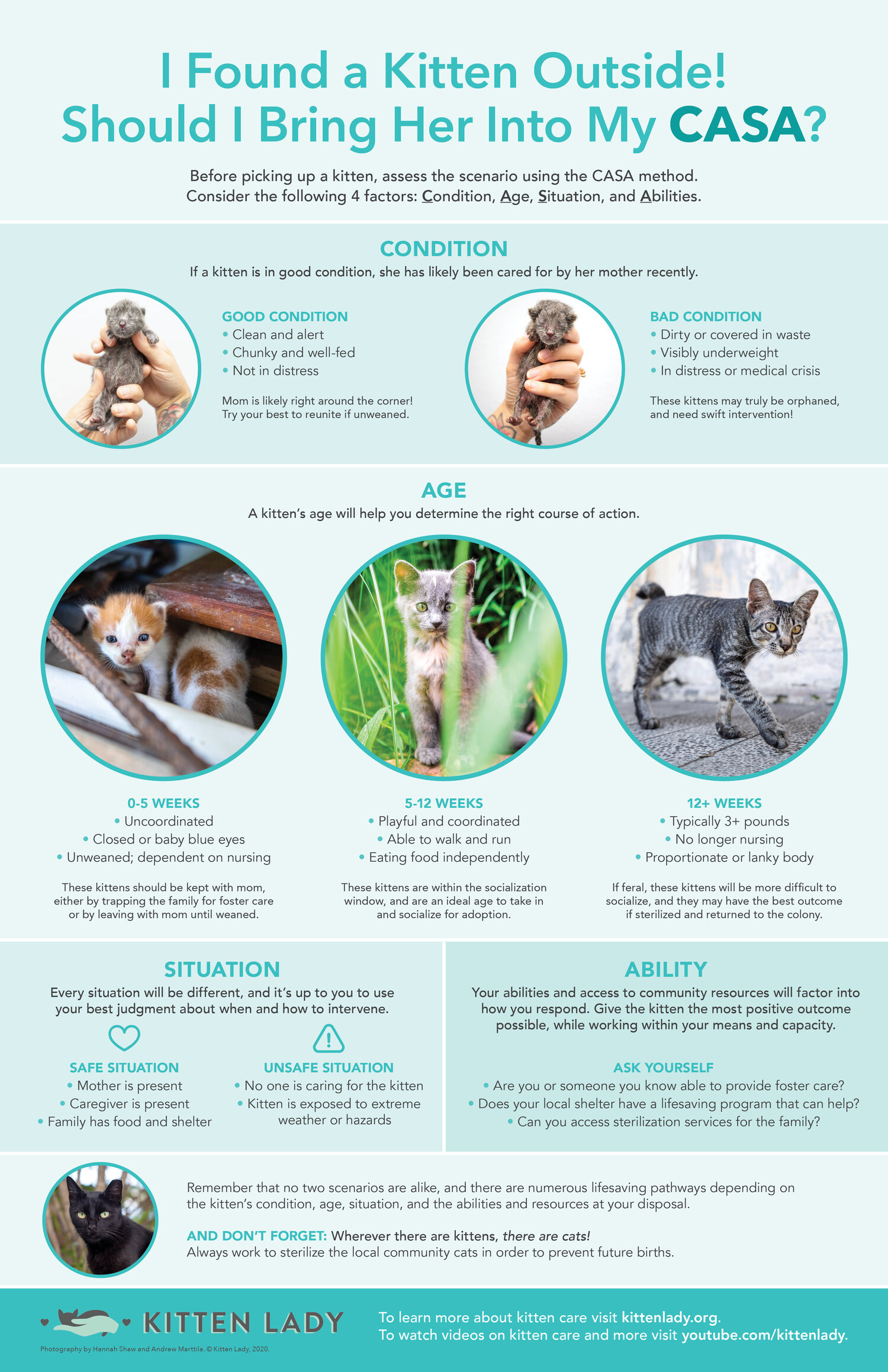 *As an open access shelter we strive to find the best possible outcome for all the animals we care for, but we cannot guarauntee a live outcome for every animal that comes through our doors based on behavior, medical concerns or in rare cases space.