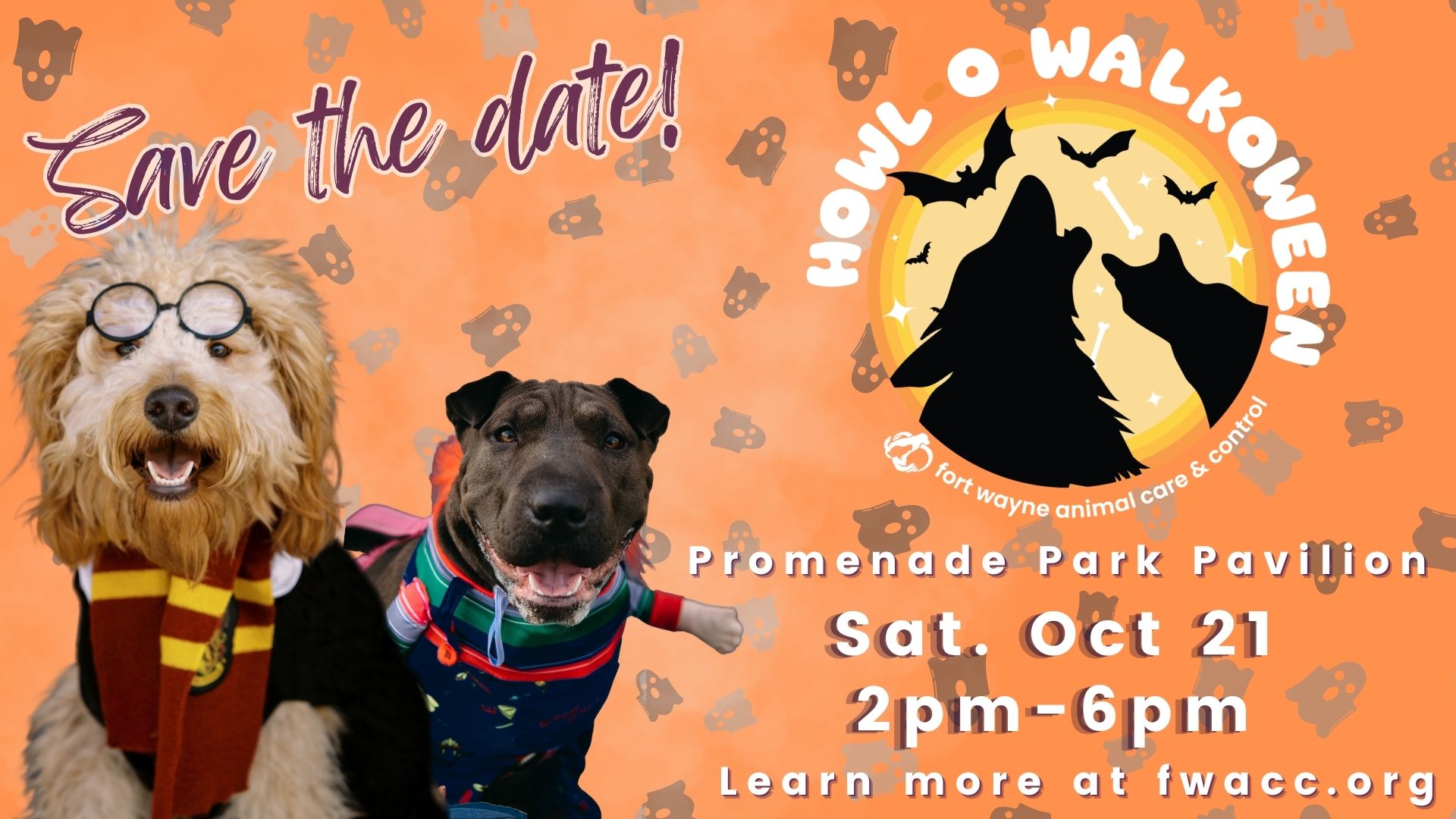 Support Humane Education at Fort Wayne Animal Care & Control While
Having a SpoOoOky Good Time!
WHAT
Mark your calendars! Fort Wayne Animal Care & Control is hosting their annual Howl-O-Walkoween on October 21 with MC Alyssa Ivanson from WANE 15! This event will feature a pet costume contest and parade through beautiful Promenade Park. There will also be raffle prizes, pet portraits, food trucks, adult beverages and music.
This fundraiser benefits our Humane Education programs for the youth of our community. Learn more about our 'why' HERE.
Be sure to purchase your event t-shirt or sweatshirt from our clothing fundraiser linked below!
*This is a pet-friendly event and we strongly encourage only bringing your pet if they are up-to-date on vaccines and enjoy social settings*
Click to purchase your Howl-O-Walkoween Shirt! Click to purchase our fall merch!
WHEN
All the fun starts Saturday, October 21st from 2 pm to 6 pm! The t-shirt and sweatshirts can be purchased anytime online.
WHERE
This year's party will be downtown at beautiful Promenade Park in the pavilion 202 W Superior St, Fort Wayne, IN 46802.
WHY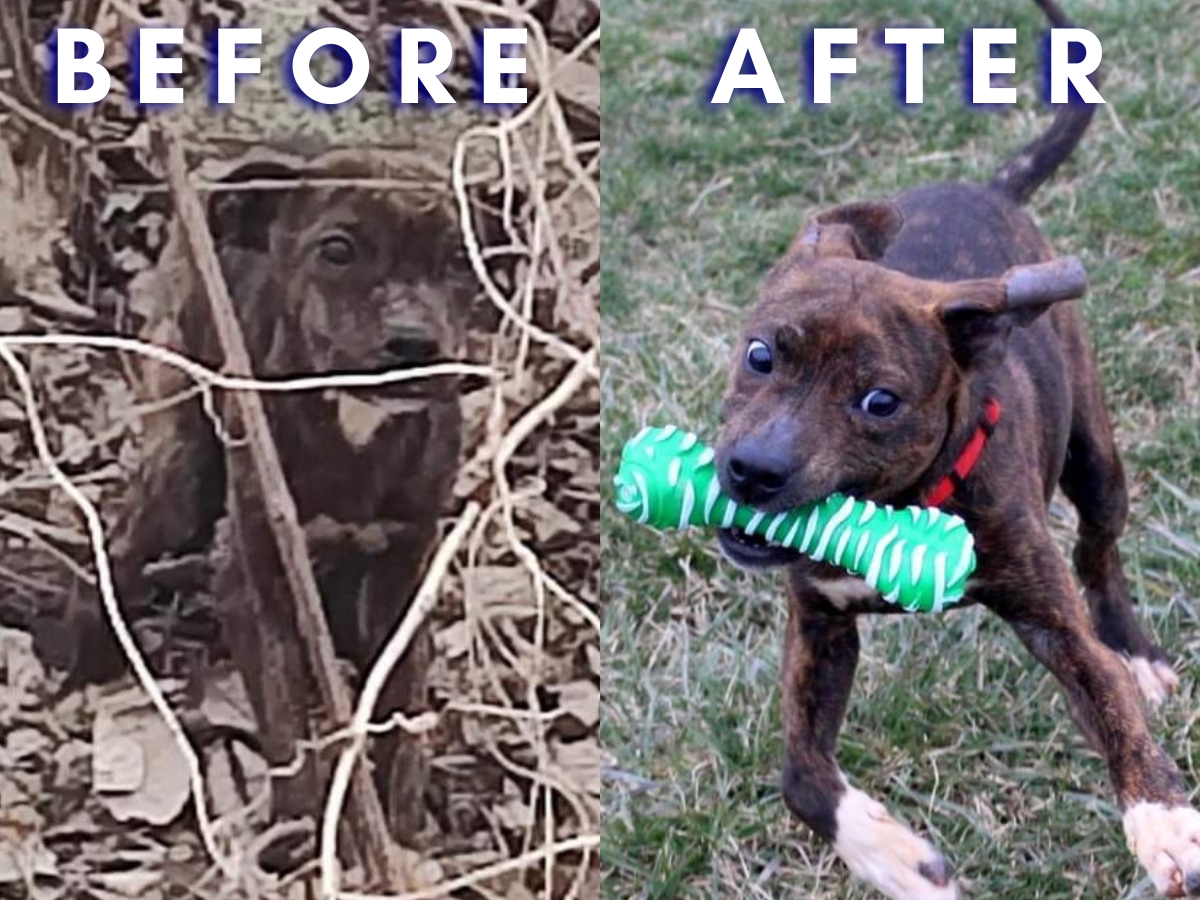 The goal of the Howl-o-Walkoween is to raise funds to bolster our Humane Education Department's programs in and effort to reach more children in our community and end animal cruelty and neglect.
Each year we feature an animal that has a great impact on the staff at Fort Wayne Animal Care & Control. This year's guest of honor for the Howl-o-Walkoween is Joey.
Joey is a two-year-old Brindle and Pit Bull mix who was saved by the good Samaritans of Fort Wayne earlier this year. When Joey was brought to the shelter, he needed immediate care.
Joey was severely underweight, stained in urine, and had an arched back. Our goal was to gain his trust, and when we did, his true personality blossomed! Joey was a constant light of happiness, making others feel the same way around him. His transformation was a team effort, from our good Samaritans and the medical team getting him back to health, the adoption staff socializing him and assessing his behavior, and the social media team posting about Joey to help him find his forever home. A month later, Joey was adopted. He now has one dog sibling and two cat siblings to be friends with. He will now be forever loved and spoiled as he deserves.
We believe that by teaching children empathy, compassion and kindness we can create a more humane community and prevent future stories like Joey's.