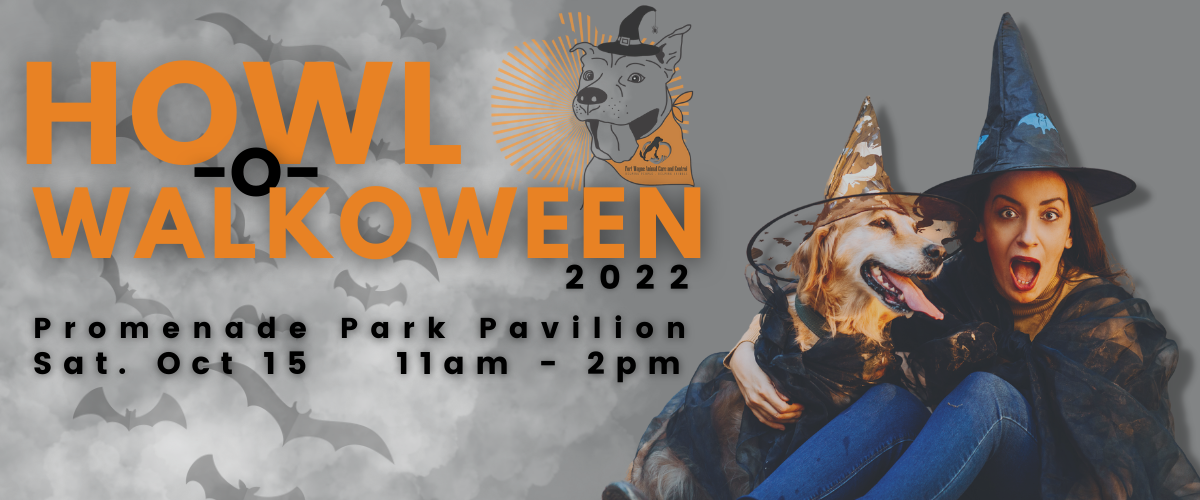 WELCOME TO THE 2022 HOWL-O-WALKOWEEN
We are so excited to have you join us in our fight to end animal cruelty and neglect in our community! This year's Howl-o-Walkoween will be at the beautiful Promenade Park Pavilion and hosted by WANE-TV Morning Anchor Emily Dwire.
We're bringing back the popular pet costume contest followed by a walk through the park, pet and family portraits by Ruth Yaro Photography, and new this year - drinks and pastries by Black Forest Cat Café! We will have a number of vendors to check out too! We are also having a special clothing fundraiser where you can grab some FWACC swag designed by the talented Sarah High of Graphics by Sarah Nicole! So grab your best costumes and come join us Oct. 15 11 a.m. to 2 p.m. for a spooky good time!
REGISTRATION PRICES
All registered participants will receive a t-shirt. Children 5 and under wanting a t-shirt must register.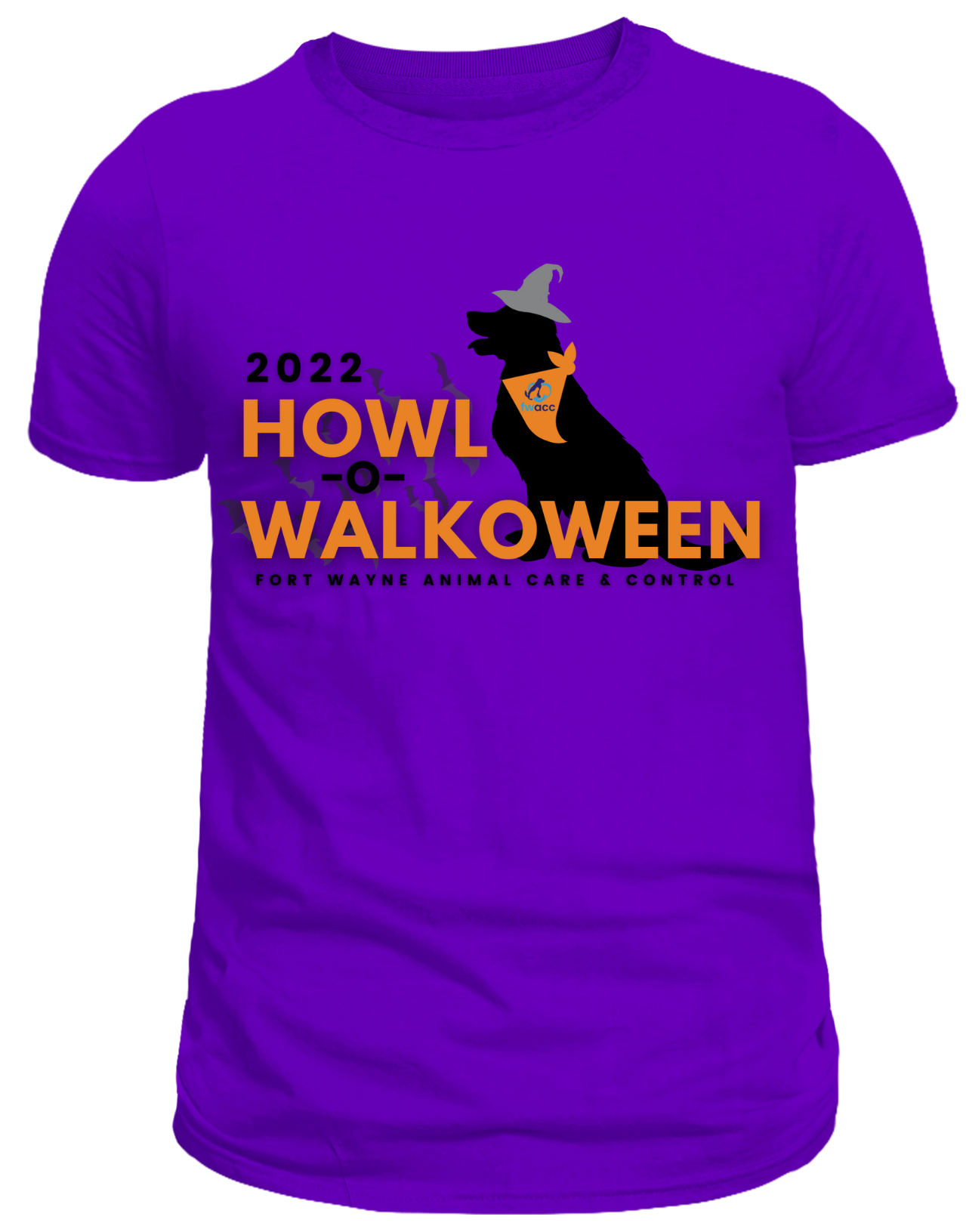 Adult Registration $30.00
Child Registration $10.00 (must be accompanied by a registered adult)
*(6-12 years old, children 5 and under are FREE)
Family Registration (Two adults, and two children) $60.00
*Must add additional registrations for larger families
*T-shirts guaraunteed for registrations on or before Sept. 26 ONLY
*All pets at the event should be current on vaccinations to help protect pets in our community.