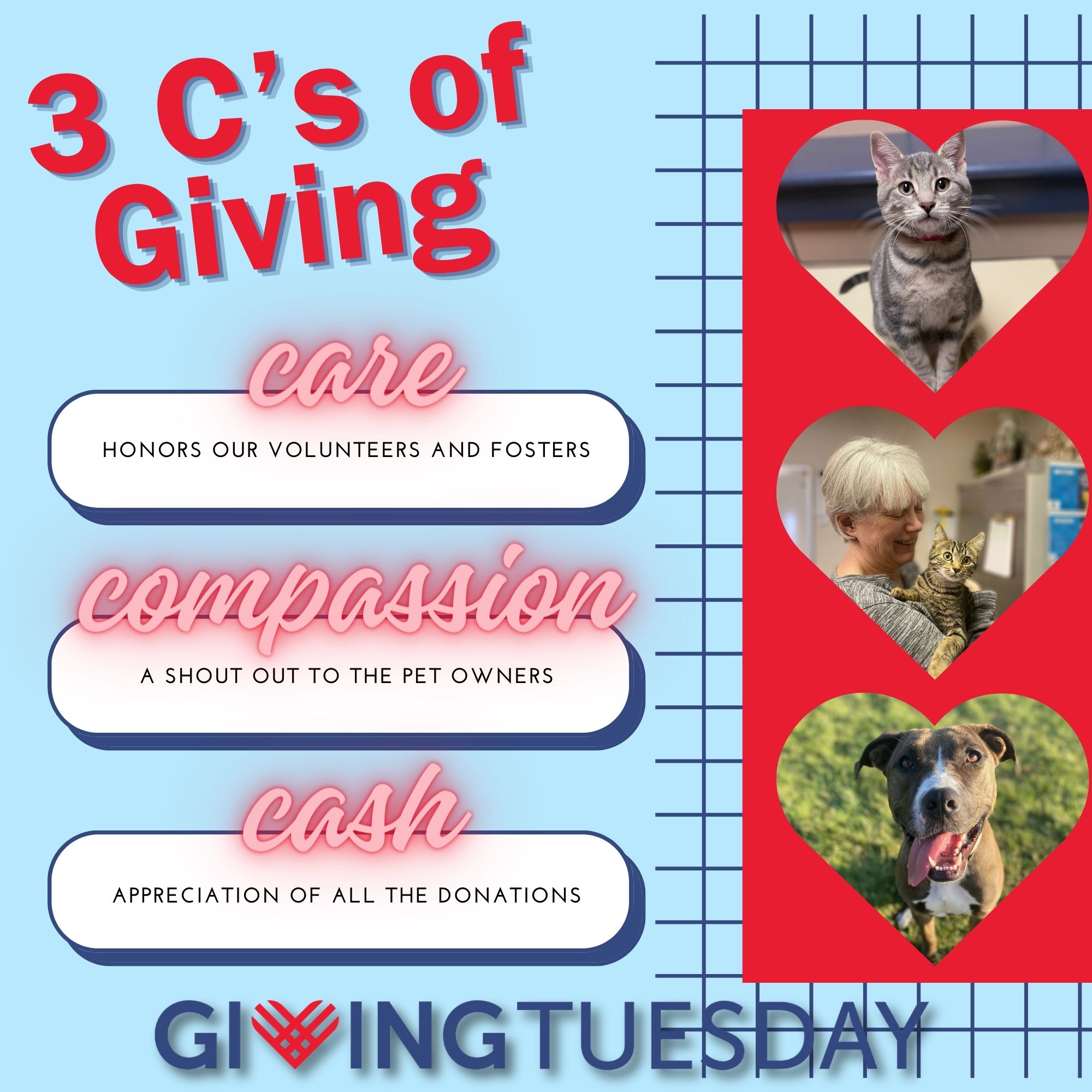 City of Fort Wayne – Giving Tuesday is a day to inspire the community to do good by sharing kindness and giving. This year, November 28, 2023, Fort Wayne Animal Care and Control is asking the community to share their generosity with shelter animals.
Being Northeast Indiana's largest open-access shelter, FWACC does not turn away animals brought to us from Allen County - no matter their condition. This year, over 11,000 animals have come to the doors of FWACC; whether they need additional medical care or go into a foster home because they are too small for adoption, saving their lives has only been possible through the Angel Fund.
The Angel Fund helps provide crucial life-saving medical care to the shelter animals, and it is utilized daily to help the animals that have no other place to go. This fund only exists because of generous donations from the community. Nearly $181,035 has been spent to help the animals in our care.
Our goal is that no healthy, treatable animals are put to sleep in our community. Donations can be made online by clicking here, in-person, over the phone at 260-427-1244 option 1, or mailed to Fort Wayne Animal Care & Control at 3020 Hillegas Road, Fort Wayne, IN 46808.